Makinde's Maverick moves set tongues wagging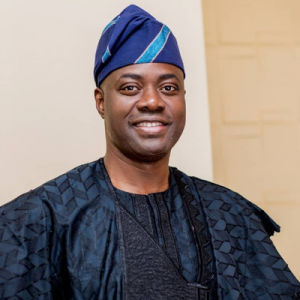 If one governor in the southwest has got many applauding, it is Seyi Makinde; probably, not totally because of his performance but, more likely, because of his age, knack for leaning towards the young and his persona.
So far, Makinde's administration has completed over 307 projects in the education sector, while 236 others are on-going – in all, he has completed 239 projects awarded by the previous administration in the sector, as well as 68 others awarded by his government.
Facilities at the Olodo Infectious Disease Research and Treatment Centre have been upgraded and will cater permanently for COVID-19 patients, as opposed to a temporary isolation centre. In addition, the state government has bought and equipped ambulances to boost emergency operations.
On the economy, the state, under Makinde's administration, has made incremental changes in the state's internally generated revenue (IGR), following the introduction of a new IGR framework in November 2019, noting that between December 2019 and February 2020, the state's IGR figures had been between N2.43billion and N2.7billion.
Example Ad #2 (only visible for logged-in visitors)
To bring sanity and order to the transportation sector, Makinde's administration started the Park Management System to bring sanity and order to the transportation sector. It also generates funds for the government. We are working towards ensuring that the process runs seamlessly.
As a huge plus to it, the state government paid counterpart funding of N350million so that we can benefit from the Rural Access and Agricultural Marketing Project (RAAMP), to enable it rehabilitate 1,000 kilometres of rural roads.
As part of its bid to ease business in the state, the administration of Makinde has fast-tracked the time it takes to get a certificate of occupancy (C of O) from endless months to just 60 days, using its digitised platform with geo-referencing for electronic Cs of O.
Agriculture has also been keyed in, to help the state harness her competitive advantage in agriculture.
In a move which many consider unpopular, the Makinde administration took an infrastructure loan facility of N7.6billion from the CBN to facilitate construction of the very strategic Moniya-Iseyin Road. The state government acquired another (re-purposed a previous loan approved by the state legislature for purchase of agricultural equipment) N7.6billion loan to upgrade the Akufo and Eruwa farm settlements into farm estates.
In a third, condemned move, the legislature approved a N22.5billion infrastructural loan to be used for further upgrade of healthcare infrastructure and facilitate COVID-19 response. While N2.5billion will be spent on the health upgrade, the rest will go to the 'Light Up Oyo State' Phase II project, which entails building of bus terminals, security architecture, junction improvements, road projects and more.