X-raying Ekweremadu's Professorial title: earned or bought? – EWGA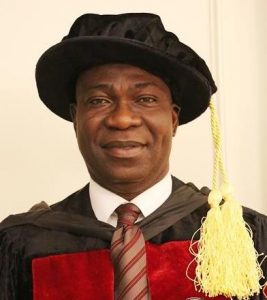 In recent times, the discourse has moved from what it good for Enugu State come 2023 to what former Deputy Senate President, Prof. Ike Ekweremadu wants.
The selfishness of this discourse, of course, is borne of the fact that, come 2023, he will most certainly be defeated, his edges having been blunted by many years in the Red Chamber and his refusal to move the goods along to the younger generation coming to haunt him.
While political jobbers who make it their full-time calling to deceive the polity and get them ready for his coming keep at their unholy duty, it is expedient for the youth of Enugu West General Assembly, EWGA, to speak their thoughts out loud.
Ekweremadu is a learned man, no doubt and, seeing as he is now a professor of huge proportions, it is only reasonable that we marvel at a few things. If the distinguished senator were to be an academic, prior to receiving his professor-ship, he would have supervised countless projects, mentored countless young ones/colleagues, written countless articles, presented countless seminars, wrote a number of books, written for journals etc., besides other achievements. The stark difference here is that he is not an academic, by a mile.
Example Ad #2 (only visible for logged-in visitors)
So, yes, he is a professor but, since he is now a politician does that absolve him of the things that professors do? So, besides being a distinguished senator, what else has he given us? Practically speaking, nothing.
Forget the young people who run around him in vain to be noticed. Has he really taken interest in any of them to help them get some place in their political ambition? Is he just satisfied having them 'serve' his every whim and caprice, without some tangible investment in their lives?
How many young people have Ekweremadu groomed? How many lives has he truly lifted (we are not talking about the bogus claims he makes as a federal lawmaker, but the actual things he has done that were not predicated on a coming election, a need to show solidarity as others do but a truly altruistic act as a person)?
A professor loves teamwork, especially with his students, so that he can get their names out there and show that he did not do it alone. Ekweremadu is a loner, a lone wolf who eats up the weak in his path, betray the strong and trample on the unsuspecting. No team player works this way. The fact that this is Ekweremadu's style does not make it right.
Ekweremadu may not have written articles in countless journals, but he has a script of how he wants to dominate and subjugate Enugu State to his will come 2023. Enugu does not want this, the young people of Enugu do not want this and the Enugu West General Assembly (EWGA) does not want this. Is it too much for us to ask that he steps down on all fronts and let things go on without him after 20-years as a federal legislator? Why is he using his political jobbers to make a mess of a system that existed before he came on stage?
Ekweremadu, what kind of professor are you, of meritocracy or mediocrity? Some of your constituents recently referred to you as a professor of abandoned projects, that you use different names to keep attracting same project year-in-year-out, fronting fraudulent contractors as a conduit pipe to enrich yourself.
Who has ever seen a professor who has no mentees to his name, no string of write-ups/publications to his name, no class he can call his own (in this case, not even his constituency), no young people of repute in his stable, no team players with him (besides minions)?
Ekweremadu, how many master's degree or PhD holders have passed through your class? How many research work, thesis or books are to your credit that can serve as an authority or reference material in any field of human endeavor? Ekweremadu is the only professor in this class. It makes one to wonder how he got to become a professor without even stepping into a class. Bizarre. We can easily forgive him for not being an academic but, even as a politician, he has failed to be a leader. He has no arrows in his quiver, besides political jobbers, who have no aota of relevance, besides being paid for their hack jobs.
So, dear Senator Ekweremadu, is your professorship earned or bought?
*THIS MESSAGE IS BROUGHT TO YOU BY THE LEADERSHIP OF ENUGU WEST GENERAL ASSEMBLY, EWGA*