US Presidential aspirant Biden Flatters Michelle to be his vice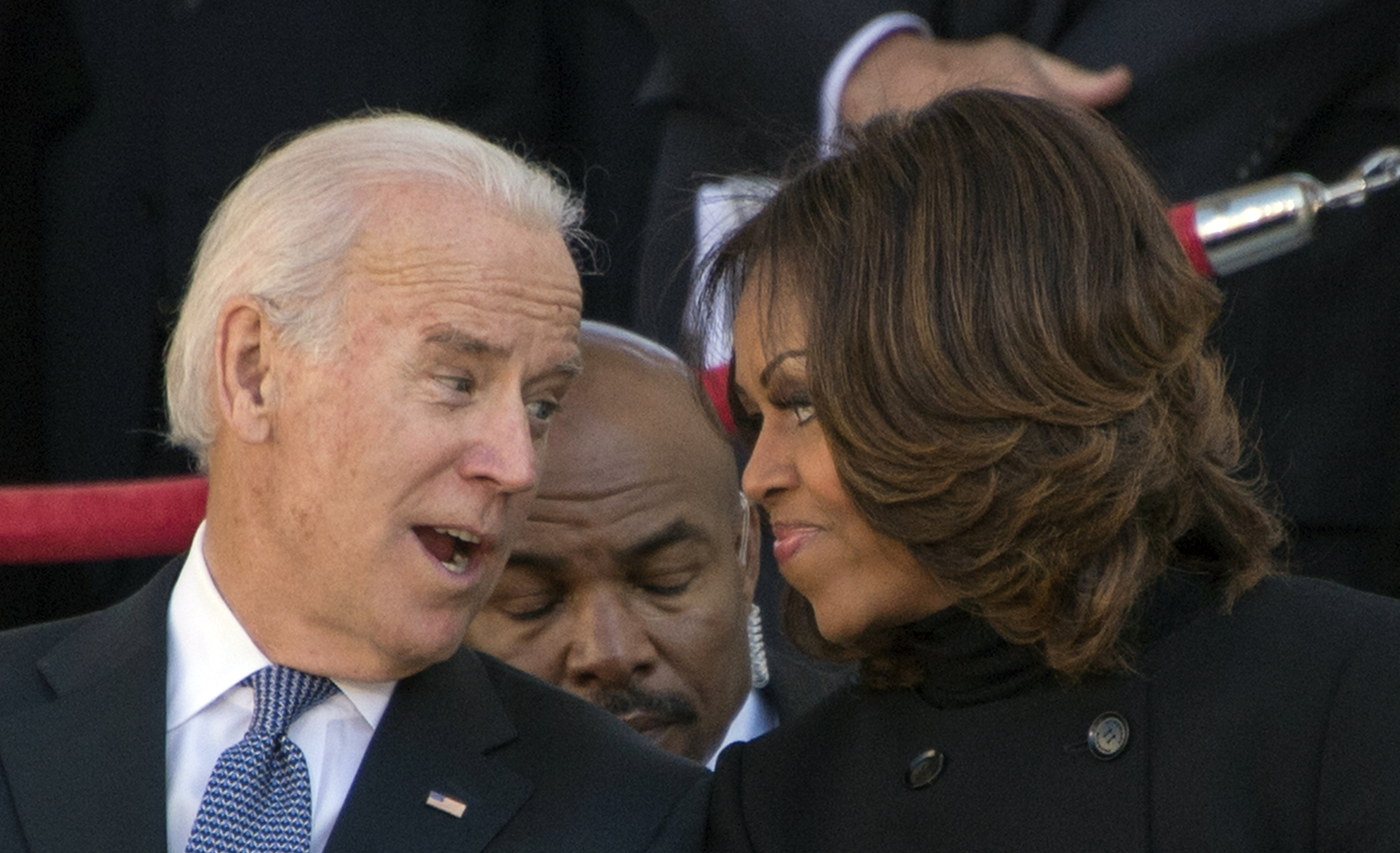 Former U.S. Vice President Joe Biden has reiterated his desire to have former First Lady Michelle Obama as his running mate.
"Well I sure would like Michelle to be the vice president," Biden said in response to a voter in Muscatine, Iowa Tuesday.
Biden is running against some 11 presidential aspirants to be selected as the flagbearer of the Democratic Party in the November 2020 presidential election.
Example Ad #2 (only visible for logged-in visitors)
The pairing would be a first in American politics as there has never been a presidential ticket that included a former first lady in the vice president slot, according to New York Post.
Before Tuesday's comments, Biden last September flirted with the idea of partnering Obama to defeat President Trump in this year's election.
Appearing on "The Late Show" with host Stephen Colbert who asked him if he has "asked Michelle Obama for advice," Biden responded: "Only to be my vice president."
However, he added: "I'm only joking. Michelle, I'm joking." 
According to the Hill, Biden also floated other women as potential running mates as well, identifying in November, former Deputy Attorney General Sally Yates, former gubernatorial candidate Stacey Abrams, and New Hampshire Sens. Jeanne Shaheen (D) and Maggie Hassan (D). 
Again during an interview with Axios, he said he would consider adding fellow presidential candidate Sen. Elizabeth Warren (D-Mass.) to the list