Enugu West Group – EWGA, lauds Ugwuanyi over appointments – By Chukwuemeka Chimerue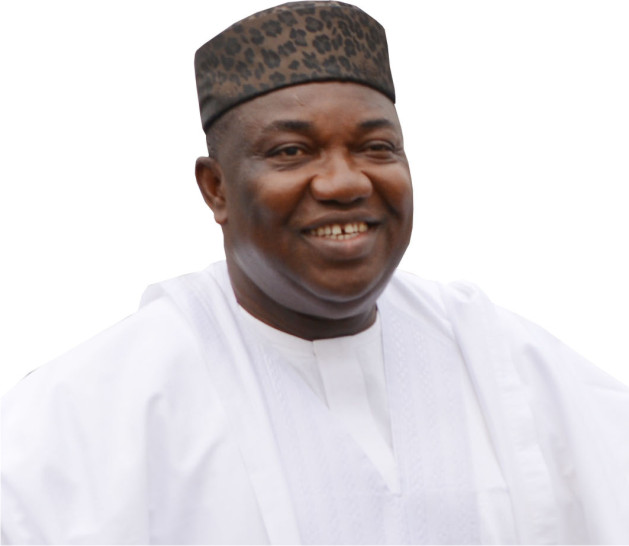 …declares unalloyed support to the governor
ENUGU— The Enugu West General Assembly, EWGA, has commended Enugu State Governor Ifeanyi Ugwuanyi over the appointment of indigenous persons from Enugu West Senatorial Zone into various political positions in the state.
The group which describes Ugwuanyi as 'the grandmaster of infrastructure', in a goodwill message issued by its publicity secretary, Comrade Collins Nebo, said they "strongly believe in the capacity of our sons and daughters to deliver on the honorous tasks given to them and therefore promise to continuously support them in the service to our good people (Ndi Enugu)."
Example Ad #2 (only visible for logged-in visitors)
The group added: "We profoundly acknowledge your wholesome sagacity in choosing the highly revered individuals to work with you in achieving the great vision you have for our people.
"Your excellency, you have indeed evolved a unique institution to guide your operations and with performing scheme of work tailored towards the peculiar needs of our people, and that is the phenomenon behind the name 'Gburugburu'.
"You have operated to the admiration of many as you have inculcated in our individual psyches the spirit of interdependence and interrelation, which is necessary for our mutual cohabitation across all clans and kindred in Enugu state.
"It is on this premise, the Director-General of Enugu West General Assembly (EWGA), Hon. Humphrey Onyima (an appointee), the Secretary General of EWGA, Hon. Comr. Chidi Ilogebe (an appointee) and the entire members of EWGA deeply appreciate your kind gesture to the good people of Enugu West and enjoin all the appointees to imbibe the attitude of true and purposeful representation and as well initiate development oriented programs to compliment the efforts of His Excellency.
"We assure you of our unalloyed support and solidarity at all times.
"We congratulate the appointees and pray that God will strengthen them to undertake the task of their offices and sustain their tenure with remarkable achievements.
"Once again, thank You Your Excellency, our Father and congratulations to our sons and daughters who are privileged to work with our peace loving Governor.
While appreciating and assuring their continuous support to the governor, EWGA listed, Rt. Hon. Dr. Festus S. A. Uzor – Chief of Staff (Ezeagu LGA), Dr. David Okelue Ugwunta – Commissioner for Budget and Planning (Ezeagu LGA), Mrs. Olangwa N. Ezekwu – Special Adviser Diaspora Matters (Ezeagu LGA) and Chief Charles O. C. Egumgbe – Commissioner for Chieftaincy Matters (Udi LGA) as appointees by the governor.
Others are: Rt. Hon. Mathias Ekweremadu – Commissioner for Transport (Aninri LGA), Sir. Obi Carl Kama – Commissioner for Science and Technology (Awgu LGA), Prof. Anthony Ugochukwu – Commissioner for Health (Oji River LGA), Hon. Uchechukwu Ogbonna – Commissioner for Labour and Productivity. (Aninri LGA), Hon. Ugonna Ibeh – Commissioner for Culture and Tourism (Awgu LGA), Hon. Humphrey Umezulike Onyima – Senior Special Assistant to the Governor (Awgu LGA) and Hon. Chidiebere Henry Ilogebe – Special Assistant to the Governor (Oji River LGA).